INGREDIENTS:
Shoulder loin
2 bottles of Ambar 1900
1 onion
1 carrot
1 leek
2 aubergines
50 g. of honey
50 g. of mustard
50 g. of soya sauce
1 bunch of basil
Olive oil
Salt and pepper
PREPARATION:
Prepare a marinade with 2 bottles of Ambar 1900, 1 onion, 1 carrot and 1 leek all chopped into pieces. Add the bunch of basil (keep a small leaf for the garnish). Save.
Add salt and pepper to the shoulder loin and grill both sides for 7 minutes. Place it on the marinade and let it stand for 3 hours.
With the help of the fire from the gas cooker or from a blowtorch, burn the skin of the aubergines until charred. Wrap them in aluminium foil and bake them for 45 minutes in a preheated 130°C oven. Take the pulp out of the aubergines when they are cold and, with the help of a fork and olive oil, prepare a purée. Add salt to taste.
Remove the shoulder loin from the marinade and save. Strain the marinade in a pan, add honey and mustard, and reduce until a syrup is formed.
Glaze the shoulder loin with the syrup and bake it at 180°C for 20 minutes. Take it out of the oven and glaze it once again with the juices that were released. Let it cool down for 10 minutes.
Cut the shoulder loin into roast beef slices, interspersing the aubergine purée and the basil leaves.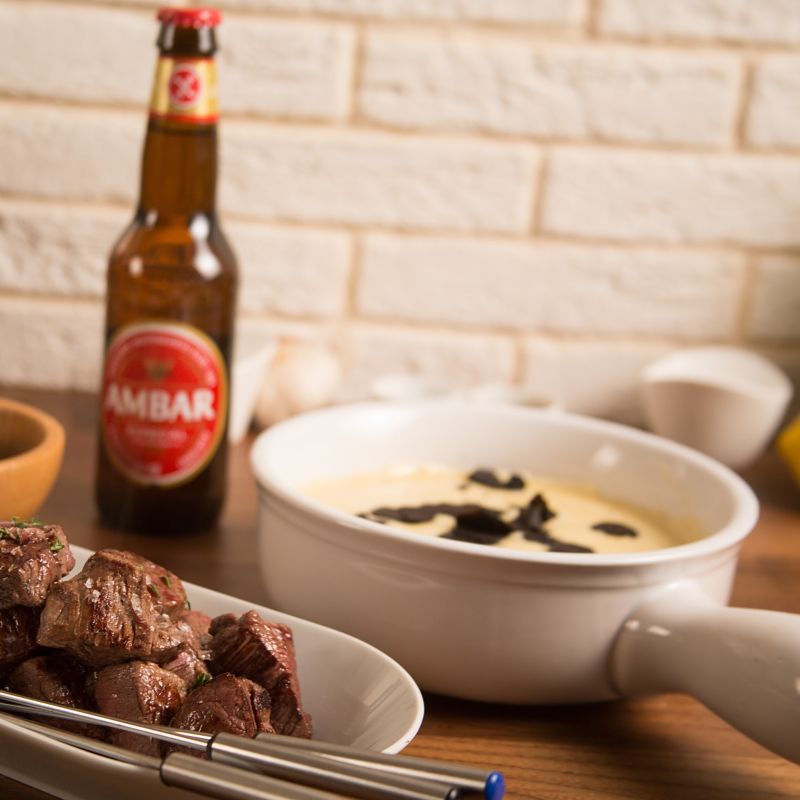 CHEESE FONDUE WITH AMBAR ESPECIAL AND BEEF SIRLOIN CUBES. A perfect dish for informal gatherings with family and friends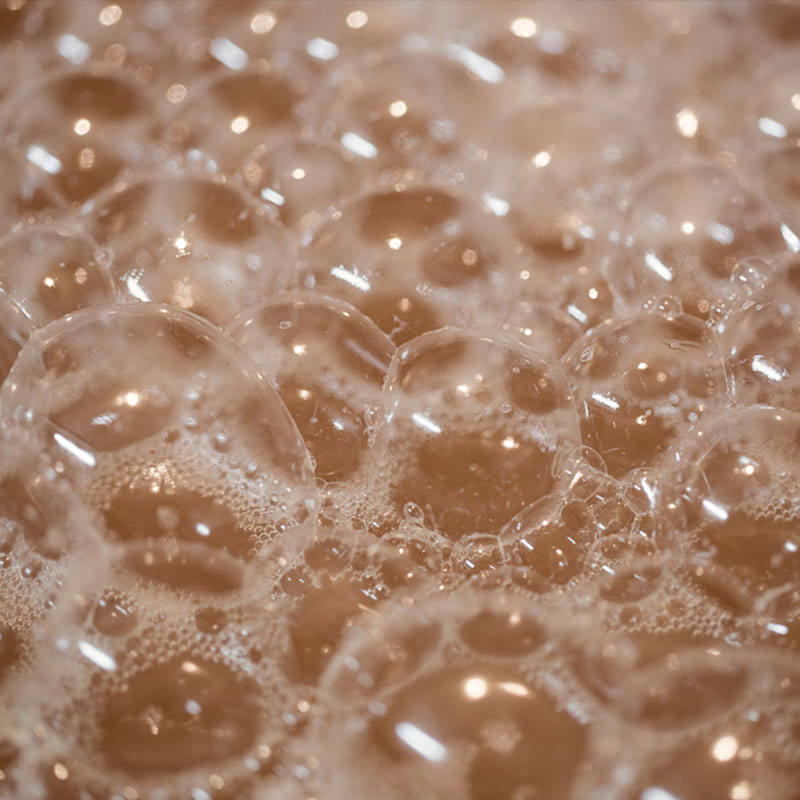 42 days and 11 hours for a few minutes of enjoyment. 42 days and 11 hours for that first sip of beer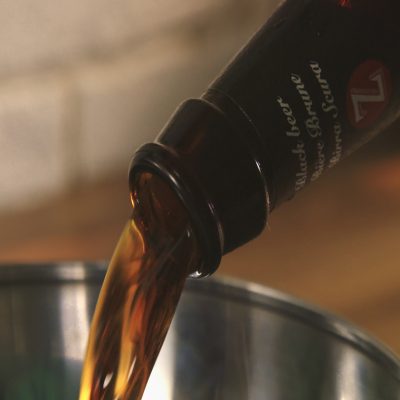 CHOCOLATE GANACHE WITH AMBAR NEGRA  Stout and chocolate make up one of the most interesting pairings that can be done wit...