INGREDIENTS:
1 rack of pork
1/2 bottle of Ambar Especial (the other half for you know what…)
3 cloves of garlic
50 g. of grain mustard
30 g. of soya sauce
50 g. of ketchup
2 sprigs of rosemary
10 baby potatoes
Salt and pepper
PREPARATION:
Mix the mustard, soya sauce and ketchup in a bowl.
Place the rack of pork on an oven tray, add 2 sprigs of rosemary and the crushed cloves of garlic. Add salt and pepper to the rack of pork on both sides and cover it with the previous mixture without leaving any spaces.
Make fine and parallel cuts to the potatoes and add them to the tray next to the rack of pork. Pour 1/2 bottle of Ambar Especial onto the bottom of the tray and bake in a preheated 180ºC oven for 30 minutes.
Glaze the rack of pork with the juices that were released and bake for 15 more minutes at 200ºC.
Cut the pork chops, place them interspersed on a plate, add the potatoes and pour the juices as gravy.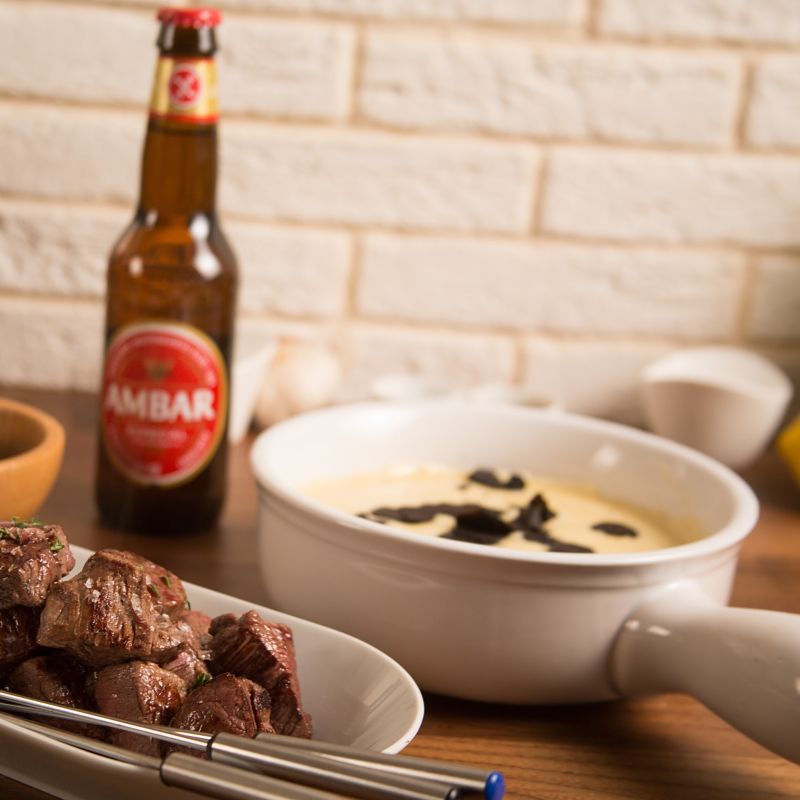 CHEESE FONDUE WITH AMBAR ESPECIAL AND BEEF SIRLOIN CUBES. A perfect dish for informal gatherings with family and friends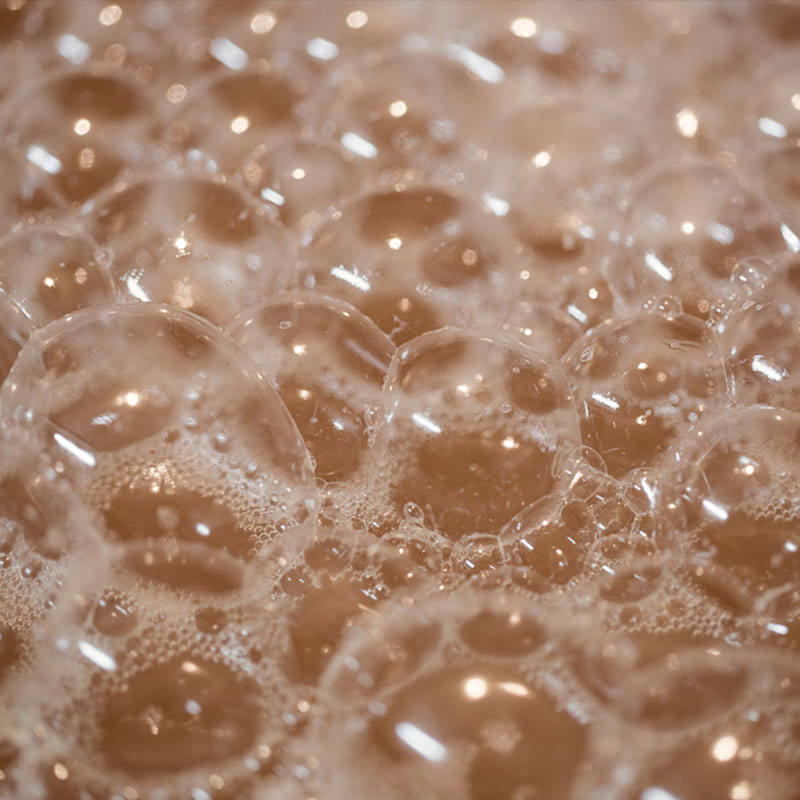 42 days and 11 hours for a few minutes of enjoyment. 42 days and 11 hours for that first sip of beer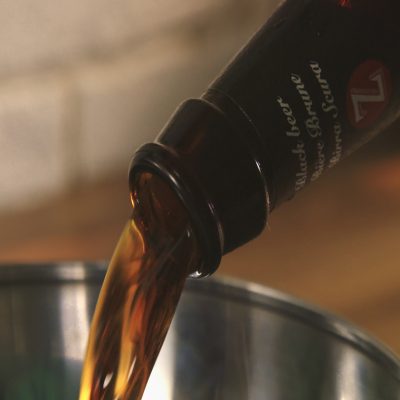 CHOCOLATE GANACHE WITH AMBAR NEGRA  Stout and chocolate make up one of the most interesting pairings that can be done wit...