Some will surely call us sacrilegious but they have probably never tasted a beer cocktail. We like to take the plunge, so we joined forces with Juan Manuel Romeo, a teacher at the Topi catering school, bartender and winner of the Aragon Cocktail Championship, to give you some ideas. We start with a "Caesar Colada". To give free rein to this modern beer cocktail, all you need is willingness, a cocktail shaker and three ingredients:
3 centilitres of pineapple juice
1 centilitre of passion fruit syrup
1 Ambar Caesaraugusta
Mix the juice and syrup with ice cubes in the cocktail shaker, serve in a dizzy cocktail glass and end this by pouring in the beer. All you need is a pineapple triangle on the rim to decorate it. As with all good, simple and effective things, we promise that you will leave sceptics speechless.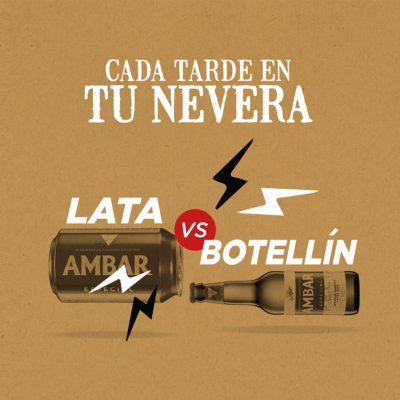 Everything has its place and time; everyone has their own preference; there is no accounting for tastes, etc.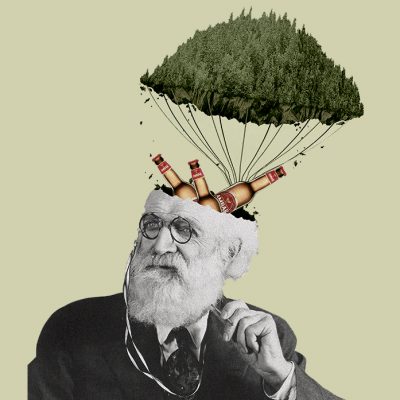 Anybody can look like an expert in nearly everything without being one.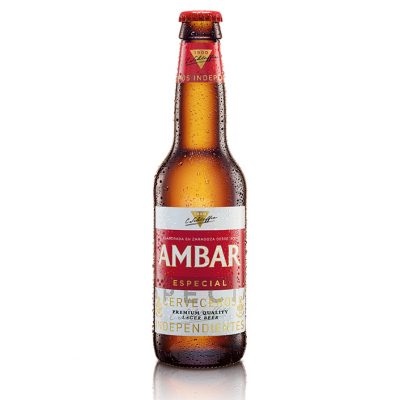 EXCEPT FOR THE BEER, WE HAVE CHANGED EVERYTHING
We have lost count of how many times we have changed the label of Ambar Especial in our 116-year history.