On the quiet, almost shamefacedly. That is how people started to drink non-alcoholic beer in Spain in the year 1976. Some would say that this is a normal reaction, as 40 years later they are still ashamed of asking for alcohol-free beer.
The truth is that, once the most obviously sceptical questions had been answered (non-alcoholic beer? what on earth is that?), social acceptance of non-alcoholic beer gradually grew and today it is so mainstream that 14% of all beer consumed in Spain does not contain alcohol.
We, who were the first ones to rush headlong into making this first "adult malt-based beverage" called Ambar Sin, wanted to take the opportunity of this 40th anniversary of alcohol-free beer in Spain to tell you eight curious facts that you probably didn't know about non-alcoholic beer.
This was the first commercial slogan used for selling Ambar Sin: "Drinking double the amount without seeing double".
The Ambar Sin denomination was preceded by a product that is now 50 years old and which had begun to enjoy some success in the 1970s: Bitter Sin.
Blue was the colour chosen for the label because it transmitted calm. This choice for the first label would ultimately come to define the entire category. This is why today almost all alcohol-free beer labelling is blue.
Exports of Ambar Sin to Arab countries, which are very demanding in regard to absence of alcohol in their drinks, forced us to perfect the formula by completely removing all alcohol. This led to the launch of the first 0.0% beer on the national scene in the year 1989. It went on to receive Halal certification.
The legal denomination when the first alcohol-free beer was launched on the market was "foaming malt". The "alcohol-free beer" category was not yet in existence.
In Spain, any foodstuffs whose alcohol content is less than one degree are deemed to be alcohol-free. Bread, fruit juices and yoghurts contain more alcohol than 0.0 beer.
In the 1970s there was increasing concern about driving under the influence of alcohol, accompanied by growth in the category of alcohol-free products.
The development of alcohol-free beer was a response to demand formulated by a part of the medical community. Being able to choose alcohol-free beer could help patients who were being treated for alcoholism problems.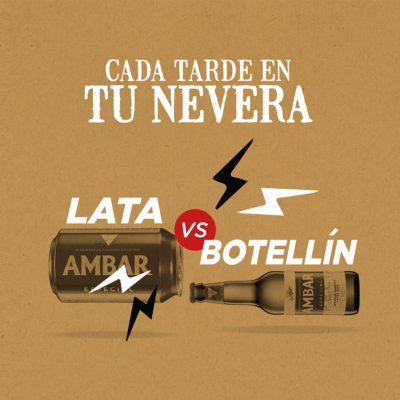 Everything has its place and time; everyone has their own preference; there is no accounting for tastes, etc.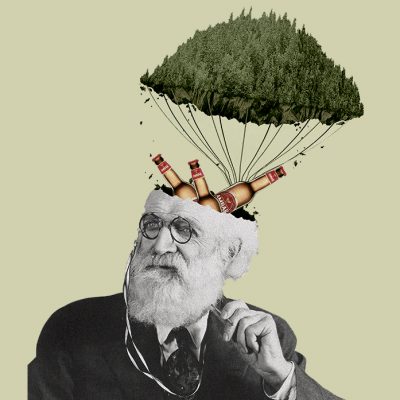 Anybody can look like an expert in nearly everything without being one.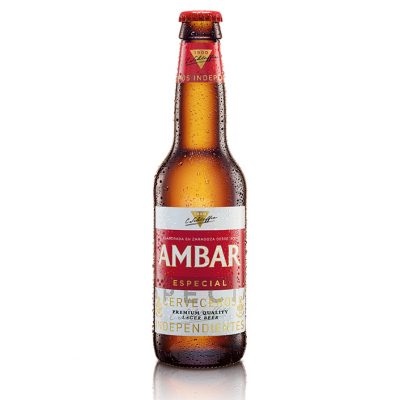 EXCEPT FOR THE BEER, WE HAVE CHANGED EVERYTHING
We have lost count of how many times we have changed the label of Ambar Especial in our 116-year history.